Tradesmen Gold Coast
News -
Tips on getting the best from your washing machine
Tips on getting the best from your washing machine
Tips on getting the best from your washing machine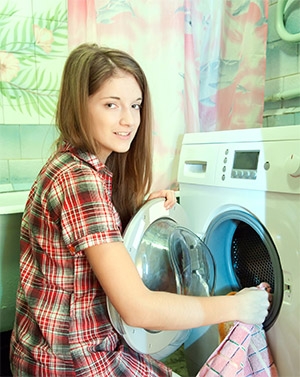 Tips on getting the best from your washing machine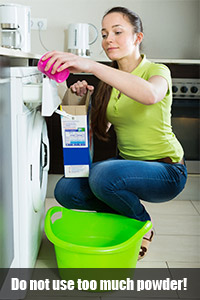 Clean filter on a regular basis if machine has one and don't over dose on the powder or fabric softener (Use a good quality powder)



Don't overload machine to save time the clothes won't wash properly and make sure you use the correct water level for the amount of clothes you have in the machine



Don't wash pillows or cushions in the machine as they can burst.


When purchasing a new machine remember to measure your space and access in for the new machine.



Always ask who the warranty agent is, is it a local known company.
Washing Machine Brands
We asked our local Gold Coast washing machine repairs guy Mark the brands he recommends.
"Brands I recommend LG, Simpson,Fisher and Paykel and Bosch."

"I find these brands have a good warranty service and don't cost the earth to repair when out of warranty"
Check this video on Washing Machine Trouble Shooting Tips
Other Articles
Nov 26, 2018 Printing Stickers and Other Pressing Matters
Oct 17, 2018 What do we mean by home automation?
Jun 11, 2018 Landscape Gardens - Theology, Mythology & Reality
May 15, 2018 What Are Power Factor Charges?
May 2, 2018 How well do you know your mechanic?
Nov 23, 2017 Electricity and Water is Dangerous
Oct 12, 2017 Cloud 9 for Cloud Bookkeeping
Jun 6, 2017 Kitchen Renovation
Oct 14, 2016 Keep your coils clean
May 19, 2016 Energy Efficiency of Light Bulbs
Apr 19, 2016 Custom Timber Furniture
Aug 10, 2015 What you need to know about CCTV Cameras
Jun 16, 2015 Does your bathroom smell?
Jun 16, 2015 Faulty Appliances
Jun 16, 2015 Washing Machine Repairs
Jun 16, 2015 Types of utes for hire
Jun 12, 2015 Energy Efficient Lighting
Jun 12, 2015 Bond Cleaning with multiple cleaners
May 8, 2015 Visualise your kitchen renovation
Apr 9, 2015 Level Line Plumbing
Mar 24, 2015 Kitchen Renovations - where to start
Mar 17, 2015 Is your washing machine actually broken?
Mar 5, 2015 6 reasons to Hire a vehicle
Feb 23, 2015 Recommendations to avoid electric shock
Feb 23, 2015 Termites not covered under insurance policies
Feb 20, 2015 Independent Electrical Contractor Palm Beach
Dec 26, 2014 5 tips on how to evaluate a painting quote
Dec 26, 2014 The benefits of a Metal Roof
Sep 26, 2014 Why Electrical Safety Switches are important
Aug 8, 2014 Life is too short for an old kitchen
Jul 21, 2014 Award Winning Tradesmen
Apr 4, 2014 Why it is best to use quality paints
Mar 12, 2014 Do Whirlybirds work?
Sep 23, 2013 Ducted Air Conditioning Gold Coast
Sep 19, 2013 Two Inspectors are better than one
Sep 12, 2013 Electrician Gold Coast - Brisbane
Aug 14, 2013 Video Marketing for Tradesmen

Weiss
Electrical
Electricians home automation air conditioning data security Brisbane.
Electrical Brisbane