Tradesmen Gold Coast
News -
Injury Compensation Lawyers
Injury Compensation Lawyers
Injury Compensation Lawyers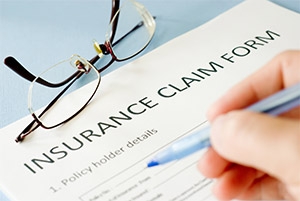 Injury Compensation Lawyers
Lawyers practising exclusively in their Field of Expertise achieve the best results.
Personal Injury Lawyers
Personal Injury Law is a specialist field that includes the following areas:
Motor Vehicle Accidents
Workplace Accidents
Slip & Fall Injuries
Superannuation – Total/Partial and Permanent Disability Insurance
Victim of Crime Claims
Motor Vehicle Accidents
If you have been injured in a motor vehicle accident, which was not your fault, then you may be able to claim compensation. This includes accidents in which you were the driver, passenger, cyclist or a pedestrian. It also includes instances where the vehicle at fault is uninsured or unregistered. Even non-citizens or residents are entitled to claim injury compensation in Australia.
Motor vehicle accident lawyer Gold Coast
Workplace Accidents
If you have been injured at work or during the course of your workplace duties, then you may be able to claim compensation for your injuries. In Queensland the Workers' Compensation scheme is comprised of two parts:
a Statutory phase; and
Slip & Fall Injuries
Public liability and/or slip and fall accidents include accidents that happen in a public place or on someone else's property. Common injuries include back, leg and arm injuries from trips, falls and other types of accidents. In order to have a worthwhile claim, you need to be able to show that someone else contributed to or caused your injury (i.e. you need to be able to prove negligence).
Superannuation -TDP Insurance
If you are unable to return to work or if your employment has been significantly affected due to an injury, illness or medical condition, then you may be entitled to compensation under your Insurance or Super Fund.
Victim of Crime
If you have been the victim of a violent crime, then you may be entitled to claim compensation under the Victims Assist Scheme in Queensland. This scheme also provides access to compensation for victims of personal and domestic violence.
Ethical Principles in Personal Injury Law
If a law firm agrees to take on your claim on a "No Win, No Fee" basis, then that is exactly what should happen. You should not be charged unless a settlement is achieved.
You should not be pressured into signing a Client Agreement until you ask as many questions as you need to ask and fully understand the terms of the agreement.
It is quite common for some personal injury law firms to charge an 'uplift' fee on top of their usual professional fees. Some law firms charge uplift fees up to 25% as 'compensation for having to wait for payment.' However, ordinary professional fees are sufficient and uplift fees are unnecessary and should not be charged to clients.
Charging legal fees on a percentage basis of the settlement is illegal in Queensland for personal injury lawyers. There is also a 50/50 rule that ensures even in small settlements lawyers cannot charge more in fees than what the client ends up with in their hand.
Lawyers with integrity will offer you free case assessment and initial advice on your prospects of running a successful personal injury claim.
Experienced personal injury lawyers should be honest and only take you on as a client after their expert assessment reveals they are confident that your claim can be won.
Injury Compensation Lawyers - Brisbane & Gold Coast
Stallion Lawyers employ all of the above Ethical and Legal principles in their relationships with clients.
Stallion Lawyers are experts in the field of Personal Injury law and highly experienced in dealing with claims in matters of Motor Vehicle Accidents; Workplace Accidents; Slip & Fall Injuries; Superannuation - TPD Insurance; and Victim of Crime claims.
"If you are located anywhere from Tweed Heads to North Brisbane, we are more than happy to come to you for client meetings, at a place convenient to you (including your home or local café). If we meet at a café we will shout you a coffee at every meeting! For large claims we are also happy to travel to other areas of NSW and QLD, as required."

Sarah Outerbridge – Legal Practitioner
https://stallionlawyers.com.au
Sarah founded Stallion Lawyers with a vision to be The Firm that gives lawyers a good name. Sarah sees Stallion Lawyers as the vehicle for serving and giving back to others on a grand scale. Phone 1300 884 931
Other Articles
Oct 11, 2021 Calculating a Charge-Out Rate
Jul 21, 2021 Testing And Tagging: What You Need To Know
Jun 14, 2021 Termidor Transfer Effect Explained
Mar 24, 2021 SEO for Gold Coast Tradies
Mar 16, 2021 Should You Get An Irrigation System For Your Home?
Feb 1, 2021 Competitive Advantage
Dec 21, 2020 The psychology of pricing services and products
Nov 30, 2020 Tyre Vulcanizer
Oct 1, 2020 Using Grey Water on your Garden
Sep 28, 2020 Queensland Mining Tools and Equipment
Jun 10, 2020 5 tips on how to evaluate a painting quote
Jun 10, 2020 Energy Efficiency of Light Bulbs
Jun 2, 2020 Tyre Pressure
Apr 21, 2020 Washing Machine Repairs
Apr 14, 2020 Pre Purchase Pest Inspection. Why do I need one?
Apr 8, 2020 Personal injury Claims & Compensation
Feb 13, 2020 Managing your business overheads
Nov 27, 2019 Car Detailing - more than a car wash
Jul 22, 2019 Business Security Brisbane
Feb 26, 2019 Pool Cleaning
Feb 1, 2019 Renewable Energy Scorecard
Dec 17, 2018 The Dukes of Hazard
Nov 26, 2018 Printing Stickers and Other Pressing Matters
Oct 17, 2018 What do we mean by home automation?
Jun 11, 2018 Landscape Gardens - Theology, Mythology & Reality
May 15, 2018 What Are Power Factor Charges?
May 2, 2018 How well do you know your mechanic?
Nov 23, 2017 ELECTRICITY AND WATER – A Dangerous Combination
Oct 12, 2017 Bookkeeping Using Xero
Jun 6, 2017 Kitchen Renovation
Oct 14, 2016 Keep your coils clean
Apr 19, 2016 Custom Timber Furniture
Aug 10, 2015 What you need to know about CCTV Cameras
Jun 16, 2015 Types of utes for hire
Jun 16, 2015 Does your bathroom smell?
Jun 16, 2015 Faulty Appliances
Jun 12, 2015 Energy Efficient Lighting
Jun 12, 2015 Bond Cleaning with multiple cleaners
Jun 2, 2015 Tips on getting the best from your washing machine
May 8, 2015 Visualise your kitchen renovation
Apr 9, 2015 Level Line Plumbing
Mar 24, 2015 Kitchen Renovations - where to start
Mar 17, 2015 Is your washing machine actually broken?
Mar 5, 2015 6 reasons to Hire a vehicle
Feb 23, 2015 Recommendations to avoid electric shock
Feb 23, 2015 Termites not covered under insurance policies
Feb 20, 2015 Independent Electrical Contractor Palm Beach
Dec 26, 2014 The benefits of a Metal Roof
Sep 26, 2014 Why Electrical Safety Switches are important
Aug 8, 2014 Life is too short for an old kitchen
Jul 21, 2014 Award Winning Tradesmen
Apr 4, 2014 Why it is best to use quality paints
Mar 12, 2014 Do Whirlybirds work?
Sep 23, 2013 Ducted Air Conditioning Gold Coast
Sep 19, 2013 Two Inspectors are better than one
Sep 12, 2013 Electrician Gold Coast - Brisbane
Aug 14, 2013 Video Marketing for Tradesmen

Weiss
Electrical
Electricians home automation air conditioning data security Brisbane.
Electrical Brisbane