Tradesmen Gold Coast
News -
Video Marketing for Tradesmen
Video Marketing for Tradesmen
Video Marketing for Tradesmen
Video Marketing for Tradesmen
Video is a very effective marketing tool for tradesmen and small business.
When it is done properly by Web Marketing Experts you can get a double bonus -:


Clients will be able to make a better assessment of your services
You will gain new clients by exposure on YouTube.
Effective Web Videos
Effective videos are ones people watch and eductate or entertain them for the duration you would expect for the trade or service.
In many cases motion graphics are very entertaining and reduce the costs of having to do on-location shooting.
Not everyone is keen to put themselves in front of the camera so motion graphics are a great way to communicate to your audience.
The editiing process for a motion graphic is longer.

Being web specialists we are not making videos for the fun of it, everything from the keywords we use to the YouTube channel we create for you earns you ongoing value.
A popular video is easy to determine by YouTube - people simply watch it, but this alone is not the full story the video needs to be promoted in a way that draws attention to your selling machine - your website.

Some examples -:
Safety Swtches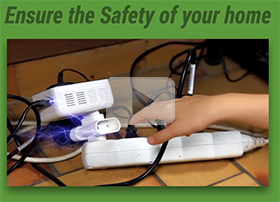 Two Building Inspectors are better than One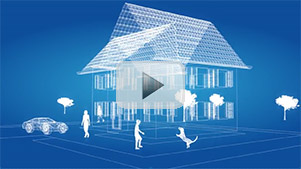 Other Articles
Jul 21, 2021 Testing And Tagging: What You Need To Know
Jun 14, 2021 Termidor Transfer Effect Explained
Mar 24, 2021 SEO for Gold Coast Tradies
Mar 16, 2021 Should You Get An Irrigation System For Your Home?
Feb 1, 2021 Competitive Advantage
Dec 21, 2020 The psychology of pricing services and products
Nov 30, 2020 Tyre Vulcanizer
Oct 1, 2020 Using Grey Water on your Garden
Sep 28, 2020 Queensland Mining Tools and Equipment
Sep 16, 2020 Injury Compensation Lawyers
Jun 10, 2020 5 tips on how to evaluate a painting quote
Jun 10, 2020 Energy Efficiency of Light Bulbs
Jun 2, 2020 Tyre Pressure
Apr 21, 2020 Washing Machine Repairs
Apr 14, 2020 Pre Purchase Pest Inspection. Why do I need one?
Apr 8, 2020 Personal injury Claims & Compensation
Feb 13, 2020 Managing your business overheads
Nov 27, 2019 Car Detailing - more than a car wash
Jul 22, 2019 Business Security Brisbane
Feb 26, 2019 Pool Cleaning
Feb 1, 2019 Renewable Energy Scorecard
Dec 17, 2018 The Dukes of Hazard
Nov 26, 2018 Printing Stickers and Other Pressing Matters
Oct 17, 2018 What do we mean by home automation?
Jun 11, 2018 Landscape Gardens - Theology, Mythology & Reality
May 15, 2018 What Are Power Factor Charges?
May 2, 2018 How well do you know your mechanic?
Nov 23, 2017 ELECTRICITY AND WATER – A Dangerous Combination
Oct 12, 2017 Bookkeeping Using Xero
Jun 6, 2017 Kitchen Renovation
Oct 14, 2016 Keep your coils clean
Apr 19, 2016 Custom Timber Furniture
Aug 10, 2015 What you need to know about CCTV Cameras
Jun 16, 2015 Does your bathroom smell?
Jun 16, 2015 Faulty Appliances
Jun 16, 2015 Types of utes for hire
Jun 12, 2015 Bond Cleaning with multiple cleaners
Jun 12, 2015 Energy Efficient Lighting
Jun 2, 2015 Tips on getting the best from your washing machine
May 8, 2015 Visualise your kitchen renovation
Apr 9, 2015 Level Line Plumbing
Mar 24, 2015 Kitchen Renovations - where to start
Mar 17, 2015 Is your washing machine actually broken?
Mar 5, 2015 6 reasons to Hire a vehicle
Feb 23, 2015 Recommendations to avoid electric shock
Feb 23, 2015 Termites not covered under insurance policies
Feb 20, 2015 Independent Electrical Contractor Palm Beach
Dec 26, 2014 The benefits of a Metal Roof
Sep 26, 2014 Why Electrical Safety Switches are important
Aug 8, 2014 Life is too short for an old kitchen
Jul 21, 2014 Award Winning Tradesmen
Apr 4, 2014 Why it is best to use quality paints
Mar 12, 2014 Do Whirlybirds work?
Sep 23, 2013 Ducted Air Conditioning Gold Coast
Sep 19, 2013 Two Inspectors are better than one
Sep 12, 2013 Electrician Gold Coast - Brisbane

Weiss
Electrical
Electricians home automation air conditioning data security Brisbane.
Electrical Brisbane