Tradesmen Gold Coast
News -
Business Security Brisbane
Business Security Brisbane
Business Security Brisbane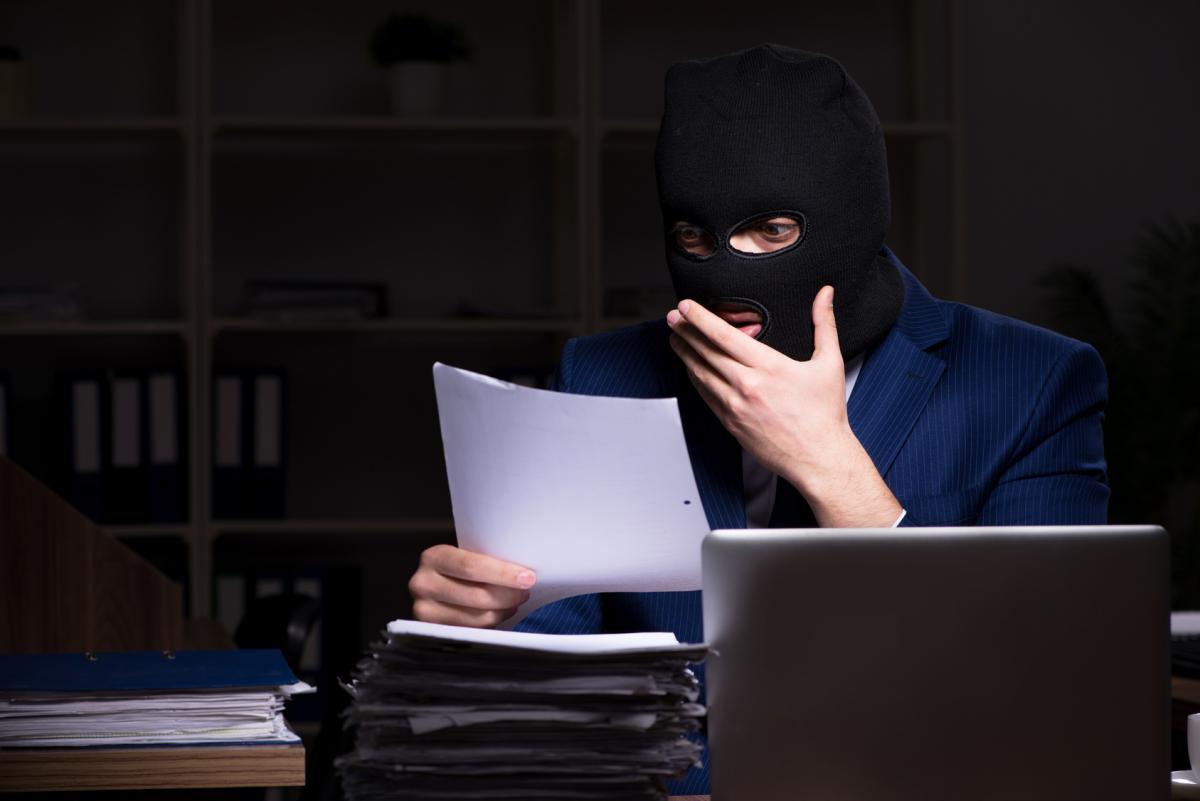 Business Security Brisbane
The history of humankind also involves the history of natural disasters, invasions, and theft. These human interactions and events necessitated the development and use of alarms to warn the populace of potential and actual dangers. At the dawn of civilisation, bonfires were lit as warnings for impending natural disasters or enemy attacks. The first audible alarms were wind instruments and drums.
Other early alarm systems included dogs and livestock such as geese to alert people to approaching strangers. Although mechanical alarms are a fairly recent invention, the use of dogs pre-empted the basic principles of modern alarms with their use of sonic systems involving loud warning cries and growls. Unlike modern alarms, dogs also have the capacity to attack and 'mangle' potential thieves. Early homeowners may have also placed items in front of their doors at night so that if someone attempted to enter, a noise would be heard.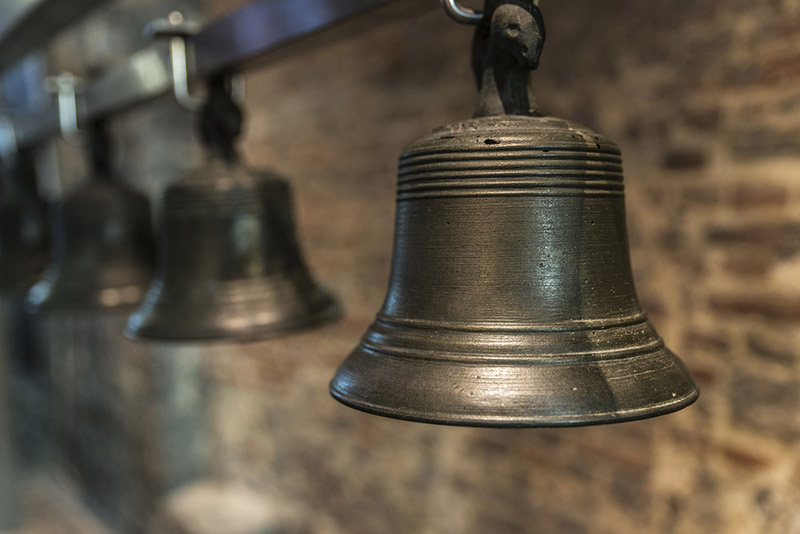 Church bells have also been used for centuries to alert people to invasions, fires, emergencies and other public events, in addition to calling people to worship. An English inventor named Tildesley invented the bell burglar alarm. This system used a link of bells placed so that when an intruder attempted to open a door it would create a noise, alerting home and business owners to the intended intrusion.
Refer: The Alarming History of Geese, Dogs and Bells
Not all alarm systems are created equal
Installing a modern security system in business premises is one of the essential tools for running safe and secure operations.
A business holds valuable assets and information that should be protected from crime. Queensland Police warn of many forms of crime that may affect a business.
Businesses and homes are both susceptible to security breaches, regardless of location. That's why security systems must be more than just a locked door.
Comprehensive security solutions can offer 24/7 ongoing monitoring and protection of businesses with modern technology and advanced features.
The range of business security systems and components available for industrial and commercial applications include:
Alarm Installation
Alarm Monitoring
Access Control Systems
Closed Circuit TV (CCTV)
Security Cameras
Alarm Maintenance
Intrusion Alarms
Video Intercom Systems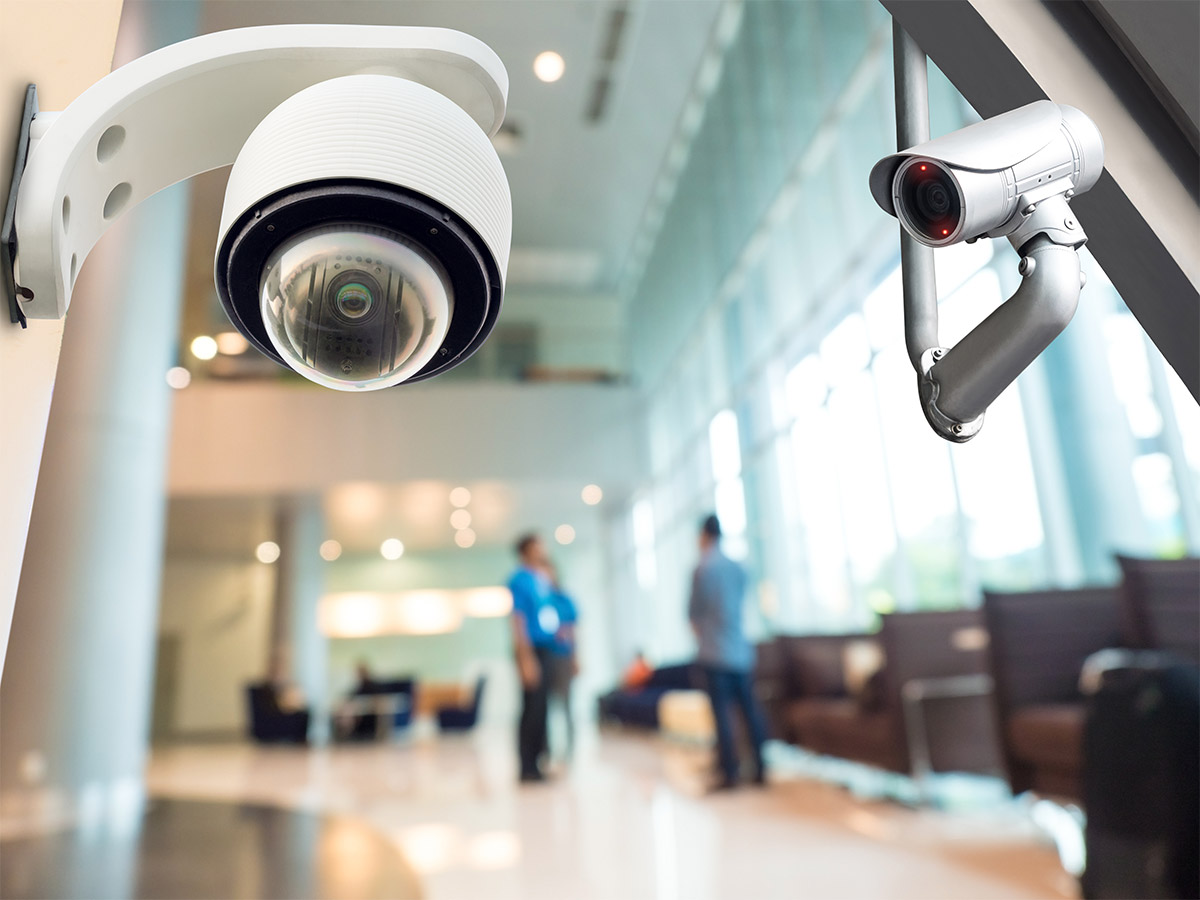 It is essential to know who comes in and out of business premises.
Access control management systems allow a business to control, track and manage who has access to the premises at all times. This improves employer and visitor management while maximising security.

Other security devices for businesses and homes include:
Anytime, Any Where smart-phone access and alarm apps
Wireless or wired control panels
Anti-tamper window/door contacts & sensors
Remote control panic buttons
Hey Security
Ralph Weiss started Weiss Electrical Brisbane from Annerley, Queensland in 1992 - and has been servicing residential, commercial and industrial customers for over 25 years in the greater Brisbane area.
When Weiss Electrical expanded into Home and Business Security Systems Brisbane, Hey Security was established.
The security services offered by Hey Security's expert technicians include, "things the others can't do", such as installing homes and businesses with the latest flexible and innovative C-Bus and Genesis alarm, security and access systems. These cutting edge systems and technologies even enable the arming and disarming of homes, offices and business premises from a smart phone.
Bells and Whistles
In some circumstances, a security system is not enough to prevent crime, so Hey Security also offer a 24/7 security monitoring service to ensure the protection of commercial and business operations at all times.
Security and alarm systems have come a long way since the use of geese, dogs, church bells and whistles. The amazing technological advancements we have made in recent decades provide a means to more fully secure and protect our lives, homes and businesses.
Researched, Compiled, Composed and Written by Dr Steven Gration - July 2019
SEO Gold Coast
Share:
Other Articles
Jul 21, 2021 Testing And Tagging: What You Need To Know
Jun 14, 2021 Termidor Transfer Effect Explained
Mar 24, 2021 SEO for Gold Coast Tradies
Mar 16, 2021 Should You Get An Irrigation System For Your Home?
Feb 1, 2021 Competitive Advantage
Dec 21, 2020 The psychology of pricing services and products
Nov 30, 2020 Tyre Vulcanizer
Oct 1, 2020 Using Grey Water on your Garden
Sep 28, 2020 Queensland Mining Tools and Equipment
Sep 16, 2020 Injury Compensation Lawyers
Jun 10, 2020 5 tips on how to evaluate a painting quote
Jun 10, 2020 Energy Efficiency of Light Bulbs
Jun 2, 2020 Tyre Pressure
Apr 21, 2020 Washing Machine Repairs
Apr 14, 2020 Pre Purchase Pest Inspection. Why do I need one?
Apr 8, 2020 Personal injury Claims & Compensation
Feb 13, 2020 Managing your business overheads
Nov 27, 2019 Car Detailing - more than a car wash
Feb 26, 2019 Pool Cleaning
Feb 1, 2019 Renewable Energy Scorecard
Dec 17, 2018 The Dukes of Hazard
Nov 26, 2018 Printing Stickers and Other Pressing Matters
Oct 17, 2018 What do we mean by home automation?
Jun 11, 2018 Landscape Gardens - Theology, Mythology & Reality
May 15, 2018 What Are Power Factor Charges?
May 2, 2018 How well do you know your mechanic?
Nov 23, 2017 ELECTRICITY AND WATER – A Dangerous Combination
Oct 12, 2017 Bookkeeping Using Xero
Jun 6, 2017 Kitchen Renovation
Oct 14, 2016 Keep your coils clean
Apr 19, 2016 Custom Timber Furniture
Aug 10, 2015 What you need to know about CCTV Cameras
Jun 16, 2015 Faulty Appliances
Jun 16, 2015 Types of utes for hire
Jun 16, 2015 Does your bathroom smell?
Jun 12, 2015 Energy Efficient Lighting
Jun 12, 2015 Bond Cleaning with multiple cleaners
Jun 2, 2015 Tips on getting the best from your washing machine
May 8, 2015 Visualise your kitchen renovation
Apr 9, 2015 Level Line Plumbing
Mar 24, 2015 Kitchen Renovations - where to start
Mar 17, 2015 Is your washing machine actually broken?
Mar 5, 2015 6 reasons to Hire a vehicle
Feb 23, 2015 Recommendations to avoid electric shock
Feb 23, 2015 Termites not covered under insurance policies
Feb 20, 2015 Independent Electrical Contractor Palm Beach
Dec 26, 2014 The benefits of a Metal Roof
Sep 26, 2014 Why Electrical Safety Switches are important
Aug 8, 2014 Life is too short for an old kitchen
Jul 21, 2014 Award Winning Tradesmen
Apr 4, 2014 Why it is best to use quality paints
Mar 12, 2014 Do Whirlybirds work?
Sep 23, 2013 Ducted Air Conditioning Gold Coast
Sep 19, 2013 Two Inspectors are better than one
Sep 12, 2013 Electrician Gold Coast - Brisbane
Aug 14, 2013 Video Marketing for Tradesmen

Weiss
Electrical
Electricians home automation air conditioning data security Brisbane.
Electrical Brisbane