Tradesmen Gold Coast
News -
Pre Purchase Pest Inspection. Why do I need one?
Pre Purchase Pest Inspection. Why do I need one?
Pre Purchase Pest Inspection. Why do I need one?
Pre Purchase Pest Inspection. Why do I need one?
You are about to make a big investment, possibly one of the biggest you have ever made. There are a number of important reasons you should include a pre purchase pest inspection in your budget when house hunting. Importantly you want to make sure you don't have to spend a lot of money repairing damage on your dream home caused by termites, rodents and other pests.
Other reasons you should consider getting a pre-purchase building pest inspection done before you invest your finances into the property are-:
The report can be useful to help you negotiate for a lower price for the property with the seller. This is worth considering when the pre purchase report reveals there is some minor work that will need doing.
You can seek professional help beforehand to inquire about the seriousness of the pest problem and the adverse effects of the same in the near future in case you purchase the property. A professional can also provide you with an approximate amount that you will need to invest to resolve the pest problem so you know exactly how much money you are investing on a whole.
It helps avoid future regret that comes from purchasing a property without researching well enough to notice more than just visual damage. This is a common occurrence. New home owners fall in love with the home without any consideration of possible unseen damage caused by pests. Only to discover on settlement of the property that they have to renovate the bathroom and kitchen due to termite damage.
A pre purchase pest inspection is money well spent.
I have bought my home, now how do I keep the pests away?
Pest control is the process of managing or removing pests from the house. Pest control services include screening and sealing of openings to avoid entry of pests inside the premises. Pest control is used for killing or repelling attacks of pests such as insects, rodents, and bed bugs. Different types of professional pest control treatments to control or kill pest population comprises chemical, biological, and mechanical.
As a new homeowner there are a number of steps you can take to help prevent termites and other pests from infesting your property. Termites love moist warm conditions so by eliminating or reducing moisture in and around the home and by installing properly functioning downspouts, gutters and splash blocks you will limit the risk of damage considerably. Talk to a qualified pest inspector today.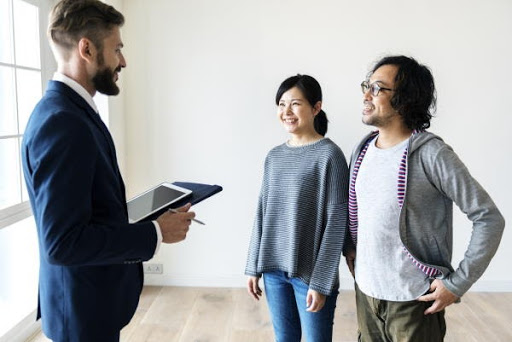 Other Articles
Sep 16, 2020 Injury Compensation Lawyers
Jun 10, 2020 5 tips on how to evaluate a painting quote
Jun 10, 2020 Energy Efficiency of Light Bulbs
Jun 2, 2020 Tyre Pressure
Apr 21, 2020 Washing Machine Repairs
Apr 8, 2020 Personal injury Claims & Compensation
Feb 13, 2020 A Numbers Game
Nov 27, 2019 Car Detailing - more than a car wash
Jul 22, 2019 Business Security Brisbane
Feb 26, 2019 Pool Cleaning
Feb 1, 2019 Renewable Energy Scorecard
Dec 17, 2018 The Dukes of Hazard
Nov 26, 2018 Printing Stickers and Other Pressing Matters
Oct 17, 2018 What do we mean by home automation?
Jun 11, 2018 Landscape Gardens - Theology, Mythology & Reality
May 15, 2018 What Are Power Factor Charges?
May 2, 2018 How well do you know your mechanic?
Nov 23, 2017 ELECTRICITY AND WATER – A Dangerous Combination
Oct 12, 2017 Cloud 9 for Cloud Bookkeeping
Jun 6, 2017 Kitchen Renovation
Oct 14, 2016 Keep your coils clean
Apr 19, 2016 Custom Timber Furniture
Aug 10, 2015 What you need to know about CCTV Cameras
Jun 16, 2015 Types of utes for hire
Jun 16, 2015 Faulty Appliances
Jun 16, 2015 Does your bathroom smell?
Jun 12, 2015 Bond Cleaning with multiple cleaners
Jun 12, 2015 Energy Efficient Lighting
Jun 2, 2015 Tips on getting the best from your washing machine
May 8, 2015 Visualise your kitchen renovation
Apr 9, 2015 Level Line Plumbing
Mar 24, 2015 Kitchen Renovations - where to start
Mar 17, 2015 Is your washing machine actually broken?
Mar 5, 2015 6 reasons to Hire a vehicle
Feb 23, 2015 Termites not covered under insurance policies
Feb 23, 2015 Recommendations to avoid electric shock
Feb 20, 2015 Independent Electrical Contractor Palm Beach
Dec 26, 2014 The benefits of a Metal Roof
Sep 26, 2014 Why Electrical Safety Switches are important
Aug 8, 2014 Life is too short for an old kitchen
Jul 21, 2014 Award Winning Tradesmen
Apr 4, 2014 Why it is best to use quality paints
Mar 12, 2014 Do Whirlybirds work?
Sep 23, 2013 Ducted Air Conditioning Gold Coast
Sep 19, 2013 Two Inspectors are better than one
Sep 12, 2013 Electrician Gold Coast - Brisbane
Aug 14, 2013 Video Marketing for Tradesmen

Weiss
Electrical
Electricians home automation air conditioning data security Brisbane.
Electrical Brisbane